Manual Testing Training Vizag
Salesforce Course in Vizag Charting a Path to Success with JNNC Technologies"
Salesforce: Revolutionizing Sales and Marketing with Cloud Technology
Introduction
The evolution of sales and marketing automation
How Salesforce transformed businesses with its cloud-based platform
Understanding Salesforce
What is Salesforce?
The key features and capabilities of Salesforce
A brief history of Salesforce's development and growth
Salesforce Cloud Technologies
Salesforce Sales Cloud: Empowering sales teams to drive revenue

Features and benefits of Sales Cloud
How Sales Cloud improves lead management and opportunity tracking

Salesforce Service Cloud: Revolutionizing customer service and support

Key components of Service Cloud
Enhancing customer satisfaction and loyalty through Service Cloud

Salesforce Marketing Cloud: Delivering personalized and targeted campaigns

The power of Marketing Cloud in reaching customers
Engaging customers through email marketing and social media
Salesforce Industry Specific Solutions
Salesforce for Retail: Streamlining sales processes in the retail sector

How Salesforce enables personalized customer experiences
Leveraging Salesforce for inventory management and analytics

Salesforce for Healthcare: Enhancing patient care and management

Improving patient engagement with Health Cloud
Utilizing Salesforce to streamline healthcare operations

Salesforce for Financial Services: Revolutionizing the finance industry

Managing and analyzing financial data with Financial Services Cloud
Enhancing customer relationships through Salesforce in financial services

Salesforce for Nonprofits: Empowering philanthropic organizations

Salesforce tools for donor management and engagement
Improving nonprofit operations and mission success
Tailoring Salesforce to Your Business
Customizing Salesforce: Introduction to Salesforce customization options
Integrating Salesforce with existing business systems and processes
Leveraging Salesforce AppExchange for enhanced functionality
Salesforce Analytics and Reporting
Unlocking business insights with Salesforce Analytics Cloud

Generating valuable reports and dashboards
Analyzing data to drive informed decision-making

Advanced data analytics with Salesforce Einstein Analytics

The power of artificial intelligence in data analysis
Leveraging Einstein Analytics for predictive insights
Salesforce Security and Data Management
Ensuring data security with Salesforce Shield

Protecting sensitive information through encryption and monitoring
Complying with industry regulations using Salesforce Shield

Data management and governance best practices in Salesforce

Efficient data storage and organization in Salesforce
Optimizing data quality and cleanliness
The Future of Salesforce
The emerging trends and innovations in Salesforce technology

The impact of artificial intelligence and machine learning in Salesforce
The future of sales and marketing automation with Salesforce
Summary
In conclusion, Salesforce has revolutionized the way businesses approach sales and marketing by providing an innovative cloud-based platform. The various cloud technologies offered by Salesforce, along with industry-specific solutions, customization options, analytics capabilities, and enhanced security, have empowered organizations across industries. With its continuous commitment to innovation, Salesforce is set to shape the future of sales and marketing automation.
FAQs
What is the main purpose of Salesforce?
Can Salesforce be customized to fit specific business needs?
How does Salesforce ensure data security?
How does Salesforce help businesses gain insights from their data?
What are some of the emerging trends in Salesforce technology?
salesforce course in vizag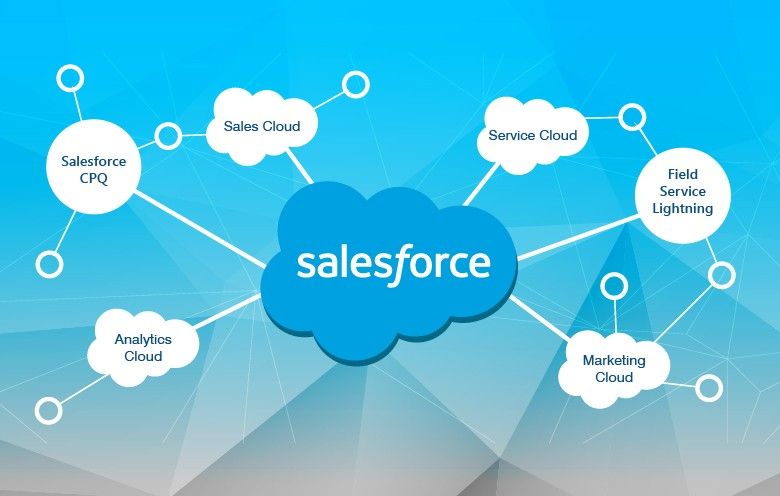 Salesforce Basics:
Introduction to Salesforce: Overview of Salesforce as a customer relationship management (CRM) platform.
Cloud Computing and Salesforce: Understanding cloud concepts and how Salesforce operates in the cloud.
Salesforce Editions and Licensing: Different editions of Salesforce and their features.
User Interface: Navigating the Salesforce interface, layout, and customization options.
Salesforce Administration:
User Management: Creating and managing user accounts, profiles, and roles.
Data Management: Importing, exporting, and maintaining data using tools like Data Loader and Data Import Wizard.
Security and Access Control: Setting up security settings, sharing rules, and data visibility.
Customization: Creating custom objects, fields, page layouts, and record types.
Workflow and Process Automation: Creating workflows, approval processes, and process builder automation.
Reports and Dashboards: Building and customizing reports and dashboards for data visualization.
Salesforce Development:
Apex Programming: Introduction to Salesforce's proprietary programming language for custom development.
Visualforce: Building custom user interfaces using Visualforce markup.
Lightning Components: Creating custom components for the Lightning framework.
Triggers: Writing Apex triggers to respond to database events.
Integration: Connecting Salesforce with external systems using APIs (SOAP, REST).
Testing and Debugging: Writing unit tests and debugging Apex code.
Salesforce AppExchange:
AppExchange Overview: Introduction to Salesforce's marketplace for third-party applications.
App Development: Creating and publishing apps on the AppExchange.
App Installation and Management: Installing, configuring, and managing apps from the AppExchange.
salesforce course in vizag
Salesforce Lightning:
Introduction to Lightning Experience: Overview of the Lightning user interface.
Lightning App Builder: Building custom Lightning pages using the drag-and-drop interface.
Lightning Components: Working with pre-built Lightning components and creating your own.
Lightning Web Components: Introduction to the new programming model for building Lightning components.
Salesforce Marketing and Sales Automation:
Email Marketing: Creating and managing email campaigns using Salesforce Marketing Cloud.
Lead Management: Tracking and managing leads, opportunities, and sales processes.
Marketing Automation: Using tools like Pardot for automating marketing processes.
Salesforce Certification Preparation:
Overview of Salesforce Certifications: Understanding different certification tracks and their relevance.
Exam Preparation: Tips and strategies for studying and preparing for Salesforce certification exams.