Description
              DIGITAL MARKETING COURSE IN VIZAG
A short term 2 months of intense program with more than 120 hours of training on weekends and weekdays with flexible timings designed for intermediate level students. You will learn in-depth about the strategies in digital marketing and how to apply them.
The course covers different types of SEO, web development, domain & extension, search console, landing page builder, advanced re-marketing, quora marketing, and more.
We believe the best way to learn Digital Marketing is by doing practically on Live Projects. We train students to be leaders by giving them the power to be the master's in Digital Marketing.
In order to be highly flexible for students, we have modified our Training Curriculum to be suitable for weekenders as well as weekday students. Although we are 5 years in the Digital Marketing Training and Consulting, we have already garnered immense appreciation both from aspirants as well as Industry Leaders.
DIGITAL MARKETING COURSE IN VIZAG
ADVANCED DIGITAL MARKETING COURSE IN BANGALORE – GET FREE TOOLS & SOFTWARES
Google Business                                  Introduction to Digital Marketing            Mobile Marketing
Social Media Optimization               Content Writing                                           Content Marketing & Blogging
Google Ads PPC                                  Website Audit                                             Keywords Research
Keywords Research                          Digital Banner Design                              Blogging Website
Twitter Marketing                           Google Tag Manager                                  Pinterest for Business
Facebook Marketing                      LinkedIn Marketing                                   Instagram Marketing
Local SEO                                       Off Page SEO                                                 Lead Generation
Digital Marketing Strategy          AdSense                                                          Email Marketing
FAST TRACK COURSES
Introduction to digital marketing: Digital marketing is a process of using online metrics & tools provided by Google and other platforms to reach potential customers and generate leads on the internet. It is simply marketing on online platforms. It covers a wide range of concepts like SEO, content writing, social media marketing, Google ads or online ads, website audit, etc. Here you will learn the basics of digital marketing.
Keyword research: They are specific words that people enter on search engines to find something. When adding keywords in content, it has to be relevant to the information. However, it is not as simple as finding keywords on tools and then embedding them in the content. It depends on ranking, search volume, clicks, and difficulty. So you will learn where to find the keywords and how to choose the right ones.
Content writing & marketing: Content is king! It can be in any form such as blogs, long-form writings, white papers, social media posts, podcasts, videos, infographics, etc. So content is anything that provides information relevant to what people are looking for. It can be entertaining as well. The most important element in content is value. You will learn how to add value, where to find content ideas and market it.
Blogging: Blogs are written types of content that can be entertaining, informational or about businesses. It can be personal as well and the traffic you get can be monetised in the long-run. That is why many people take up blogging as a source of passive income or side-money. You will learn how to write blogs for various reasons.
Mobile marketing: Every online content, websites, e-commerce needs to be optimised for mobile use. If not, the user won't click on it and exit the page. Since smartphones are used everywhere by most people, it is important for a business to have a mobile marketing strategy as a part of digital marketing. So you will learn how to optimise the content or web pages for mobile use.
Website audit: Auditing a website means analysing a web page to check its performance. Doing this can help you find and fix problems like slow loading, broken links, etc. A website audit is done for marketing and SEO reasons, and it is done regularly to maintain the ranking of a web page or website. You will learn how to perform a website audit and fix the problems it points out.
Social media optimization: Social media marketing is an integral part of most businesses ' marketing strategy because social media is the best platform to reach customers and increase brand awareness directly. Social media is used by most people, so it makes marketing and advertising to them successful. You will learn how to optimise social media for best results.
Google Ads/PPC: Unlike earning organic traffic to your website, you can create paid ad campaigns with Google Ads and other tools to get more traffic faster. An advertiser pays some amount of money every time their ad is clicked, which is called Pay Per Click. It can appear on Google, websites, social media apps, and more. You will learn how to use Google Ads and PPC to promote a brand or its products.
Google Business: Google My Business is a popular tool that helps people find your business and helps you find out how people will see your business. You can manage all the information related to your business. You can also receive feedback on this platform which may improve your online reputation, or make it worse. You will learn how to set up and use Google Business in this course.
Digital banner design: Sometimes, an ad that is long and rectangular (may come in other shapes) will appear on a web page or in front of it. They are called banner ads, which have images or text with a call to action button. It is mostly for advertising purposes. It is created to get the attention of the user and make them take an action like registration, signing-up or a purchase. You will learn how to create designs for these banner ads here.
DIGITAL MARKETING COURSE IN VIZAG
SHORT TERM COURSES
In the short term course, the topics mentioned below will be covered which are a part of the advanced course module as well.
Email marketing: One of the fail-proof methods to get the most of customer interaction is email marketing. An email from a business can be transactional, promotional, in the form of newsletters, and/or updates. Tailoring the right content for email can make your customer engage with your brand. Here you will learn how to write effective emails that get engagement and use email marketing strategy for various purposes.
Blogging website: Some websites allow you to upload blogs for free but they come with guidelines that must be followed. Not following the guidelines can get you banned. The blogs can be either informational or promotional, depending on the site where it will be posted on. You will learn here where to find suitable websites to upload a blog or content that is created within the guidelines.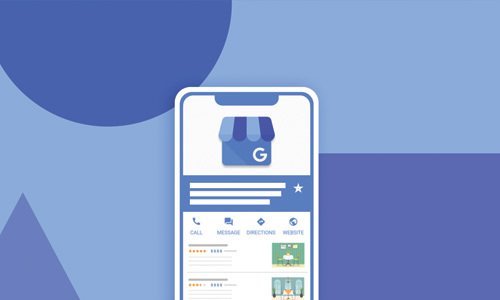 Google tag manager: Google Tag Manager is a tool that is used to add, edit and disable third-party tags like Twitter, Bing Ads, Crazy Egg, and others without having to depend on web developers to do it for you. Through Google Tag Manager, one can make changes to the tags without touching the source code, and that way it helps in reducing your dependency on web developers.
Google Analytics: It is a platform used to analyze and manage the data about a web page, social media accounts, e-commerce sites, etc. The data tells you how many people are visiting your site, how many are clicking on the links, how many made a purchase online, and other related statistics. Using Google Analytics can help you know what is working and not working for your marketing and advertising campaigns. You will learn how to use the tool and understand the data it provides.
Facebook Marketing: A large part of social media users worldwide are on Facebook, making it the most popular choice in social media marketing. A wide variety of content can be marketed on Facebook. It is ideal for customer reach and getting shares. You will learn how to use Facebook to promote a business, promote their ads, how to create Facebook posts and analyse the data to improve the marketing strategy.
Instagram marketing: A large population of Instagram is young. So it is ideal for brands to use Instagram for marketing to Gen-Z. Businesses that flourish on this platform are beauty, cosmetics, clothing & accessories, health & lifestyles, and food. Instagram is the best social media network for reaching thousands of customers. You will learn here how to market on Instagram, which audience to target and how to use the insights to improve your marketing strategy.
Twitter marketing: This platform is used to stay updated with the latest trends and news. Twitter can help make your content go viral. Brands use Twitter for marketing with an objective of maximum brand awareness. Like Facebook and Instagram, Twitter also comes with metrics and insights that lets you target the audience according to your preferences. You will learn how to use them to market on the platform effectively.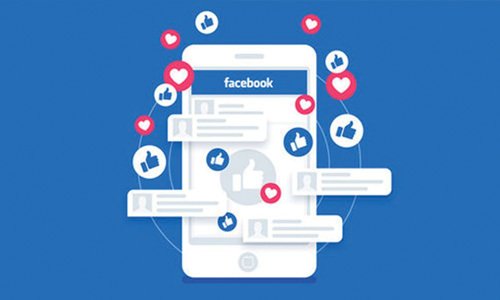 LinkedIn marketing: The best platform for B2B marketing is LinkedIn. You can find similar businesses and potential customers easily on the platform and market to them directly. You can also find employees and recruit them to your organisations. Here, you will learn how to use LinkedIn to promote your brand or business, run ad campaigns successfully, and create content to market on LinkedIn.
Pinterest for business: A platform that is used to find ideas can also be used to market products that match the user's interest, like accessories, home decor, and food recipes. Even cosmetics can be marketed well on this platform. You will learn in this course how to set up a business account on Pinterest, how to promote your brand and generate leads.
Bing ads: It is a platform provided by Microsoft to run and promote ads, similar to AdWords. Bing Ads are a paid method of advertising that can target a specific niche or audience. It is quite cost-efficient and lets you target a wider audience than AdWords. Here too, keyword research is important. You will learn how to create and run ads on Bing in this course.
DIGITAL MARKETING COURSE IN VIZAG
ADVANCED DIGITAL MARKETING COURSES – WHAT YOU WILL LEARN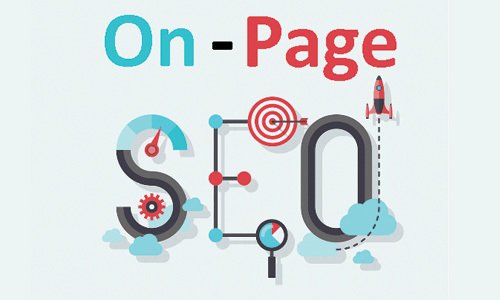 On-page SEO: On-page SEO (on-site) is the act of optimizing different parts of your website that affect your search engine rankings in Google. It is the elements that happen on your websites which can change. Before you attempt website optimization, prepare some onsite SEO checklists
Title Tags: Content can be optimized for SEO by placing keywords in the title tags, which are the largest text on your page.
Headings (H1, H2, and H3): another way to optimize for SEO is by placing the keywords in headings. This is essential.
URL structure: Google ranks your website or page if the keyword is placed in the URL.
Alt text for images: Since Google can not read images, adding alt text to it with keywords relevant to the content written makes it relate to the content and also help blind internet users understand it.
Page load speed: Users want to  find information they are looking for as quickly as possible. So, decreasing the loading speed of your page can satisfy them. Using a tool called PageSpeed Insights will analyze your site on both mobile and desktop. It also suggests tips to optimize page speed
Page content: The content on your pages needs to be relevant to what people search. It is critical to add value to the content.
Internal Linking: Linking internally to other pages on your website is useful to visitors and search engines.
Social Tags: Having your content shared on social media tells Google that people find your content relevant, helpful and reputable. Not every page on your site is share-worthy, but you can optimize the pages that are with these tips.
We offer the best SEO Training in Bangalore. You will learn here how to perform and optimize on-page SEO for all the above mentioned checklists.
Off-Page SEO: They are elements that happen off your websites. It is not related to optimizing the content as in On-page SEO and focuses on increasing the authority of your domain through the act of getting links from other websites and goes beyond that as well. It proves to crawlers that your website is important and has value
Some of the ways you can build links to your website are:
By creating great content that people want to link to because it is valuable
Social media shares of your content that ultimately generate links
Off page seo courses
Outreach emails to influencers in your industry that ultimately link to your website
Trust: build a relationship with other businesses, influencers and gain their trust by building quality backlinks from your sites that have authority.
Guest blogging on sites related to your industry will have backlinks to your site.]
Looking into competitors' sites and finding out what kind of links they have can help you find backlinks. There are tools that help you check the competitors' backlinks. Both on-page and off-page SEO are necessary to maintain the effectiveness of your website.
In this course, you will learn how to perform off-page SEO, find backlinks to your websites, how to build links, and write guest blogging.
Local SEO:
Understanding local search engine optimization is simple. Local SEO can be done using Google search, Yelp, and TouchLocal. Thousands of users use these tools to search for local businesses and optimizing local SEO helps grab their attention. Those brick and mortar stores and businesses that serve the public face-to-face need to perform local SEO to generate high leads from the surrounding area.
Why is local SEO important?
95 percent of mobile users perform local searches
60 percent of consumers who perform location-based searches visit the store right away
60 percent of local searches lead to phone inquiries
2 percent of consumers who perform a local search go to the store within miles of their current location
Nearly 80 percent of local mobile searches lead to an in-store purchase
More than 60 percent of mobile searches look for the store's location
90 percent of consumers check online reviews before visiting the physical store
More than 86 percent of consumers refer to Google Maps
18 percent of local mobile searches lead to sales within 24 hours.
Here, you will learn how to perform local SEO with free tools, where to find keywords for the given, and the techniques used in it.
Search console: 
Google Webmaster Tools, also known as Google Search Console, is a free service from Google that includes a collection of tools to help monitor and maintain website performance, check index status, and optimize search visibility. It helps you understand  how Google views your site and improve it. You do not have to sign up to use it. Earlier, Search Console was known as "Webmasters" until Google renamed "Webmaster Tools" to "Search Console" in 2015.
What does the search console do?
It helps fix problems in indexing
Shows your data on traffic to your site: how many times you appear on Google search
Shows you which sites link to your sites
Troubleshooters to fix issues related to AMP, indexing spam, mobile-usability, etc.
How to use Google Webmaster Tools: Search Console provides some powerful tools that can help diagnose errors and improve both technical and on-page SEO
Submit an XML Sitemap
Create and test robots.txt files
Temporarily hide URLs from search
Find and fix crawl errors
Find and fix errors in the schema markup
How to link the Search Console to Analytics or Google Ads.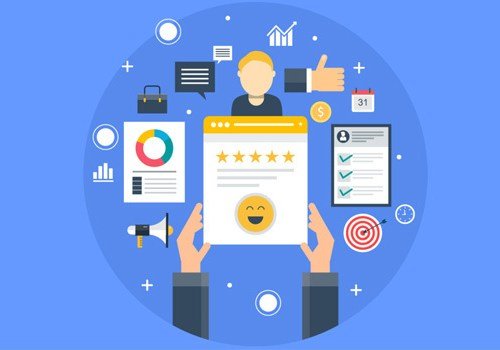 Domain & extension:
A domain is a "web address" that people type into an address bar to find your website. All registered domains are unique and can not be used by anyone else, like your social media handle.  Extension: Extension, is the suffix that follows the domain name in a web address; the most widely used is ".com". Why do you Need a Domain Name? Any business, organization or individual striving to establish online presence will have a domain name if not hosted by other websites. Creating a domain name that is unique and relevant to the kind of business you do gives it a professional look, increases brand awareness, and builds credibility. You can also copyright and trademark it to protect your brand from being duplicated.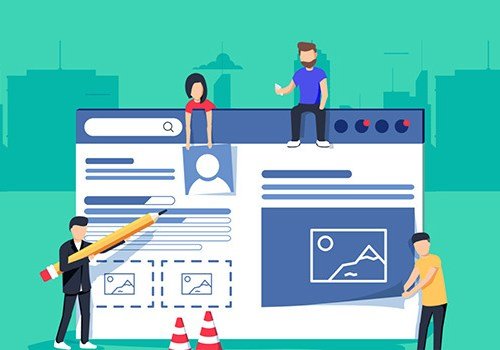 The most common type of domain and extension suffixes are:
com – commercial business (the most common TLD)
org – organizations (typically, nonprofit)
gov – government agencies
edu – educational institutions
net – network organizations
mil – military.
Here, you will learn how to perform local SEO with free tools, where to find keywords for the given, and the techniques used in it.
Web hosting with SSL: 
SSL stands for Secure Socket Layer, a protocol developed to protect sensitive information safe from hackers and other threats. It applies to those who want to expand their business website internationally. In simple terms, it is a certificate used for hosted websites related to goods and services, to keep information encrypted, so only intended users can decode and understand it.You have observed that when you open certain websites, it shows a blank page with a warning saying the page is not secure. These kinds of websites do not have an SSL certificate and can be hacked. All the sensitive information provided by the visitors can be leaked and stolen. Adding an SSL certificate can prevent this unfortunate thing from happening. Web hosting is a service that allows people to create a website on the internet with online tools for their websites to be viewed. Some companies that host web require you to have a domain, if not, you can purchase one from them. There are multiple types of web hosting.
All about web hosting – types of web hosts
How to choose the best hosts
What is SSL and why is it important
How to buy and add SSL.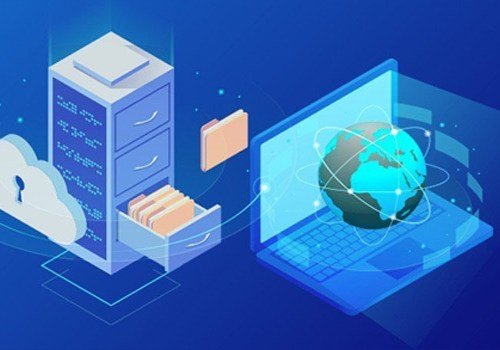 Website design and development:
A website is an online platform dedicated to a particular topic or purpose, ranging from entertainment, product, services, and networking. It represents a centrally managed group of web pages, containing text, images and all types of multimedia files. Its main purpose is to display content/offerings for its visitors.  Websites can have many functions and can be used as personal, corporate, organizational, a government website, eCommerce website, etc. If a business lacks a website and only has brochures, visiting cards or a vague entry in an online directory, potential customers will not visit them and look for one that can provide the information they need right away from the comfort home.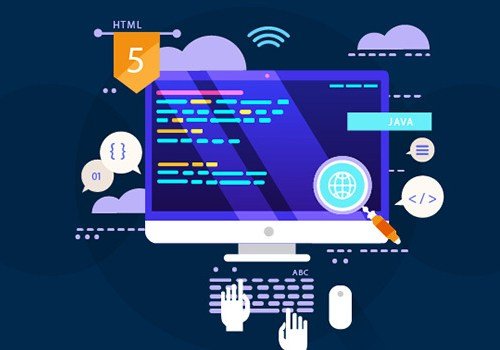 Benefits of Website Development:
It helps in promoting/advertising your business cost-efficiently
It is accessible 24/7 and is available to the widest possible audience..
Easy to update on a timely basis.
It helps in creating site visit records and communicating with the customers online through emails or sms.
Having a website will be more convenient for your customers and leads, making purchasing from you easy. You can access the progress of your website and view all its pages to make it more effective.
YOU WILL BE TRAINED TO DEVELOP AND CREATE WEB DESIGNS IN THIS COURSE.
Landing page builder:
It's a specific webpage designed to grab the visitor's attention, present them with a specific product or service, and then encourage them to take desired actions.There are four types of high converting landing pages that you will learn to build:
Click Through Landing Pages
Lead Capture Landing Pages
Viral Landing Page
Microsites
One of the simplest forms of landing pages used in online business and marketing, their sole purpose is to offer on-site visitors with all the necessary information regarding a product, services or an offer, and explain the advantages as well as the context of use to convince them to enter the conversion funnel.
Leads are people who show interest in your company after visiting the website or social media account/page. Lead generation is a process of identifying and attracting new potential customers to your business. The main goal of lead generation is to make your brand visible to as many customers as possible and make them come to you.
Businesses must do lead generation because that is what keeps their businesses alive. New customers need to come pouring in, and creating content for lead generation can help attract them and move through the sales funnel.
Like in any other digital marketing methods, lead generation has a set of its own, unique for each online media platform – 
Facebook lead generation with Facebook lead Ads, which targets pages that used paid advertising to send more visitors to their websites;
Twitter's Lead gen card, which lets you generate leads in and around your tweets without leaving a site;
PPC lead generation and,
B2B lead generation which uses SEO, email marketing campaigns and other resources for lead generation
You will learn how to generate leads on different platforms and create necessary content for it, how to write engaging emails, inbound and outbound marketing for lead generation, and more.
Quora Marketing: 
A platform that is heavily populated with the questions-and-answers type of content, Quora can be a great tool to find an audience for your business and know what they are looking for, what kind of questions they have related to your products or services.  The information you find on Quora can be educational, informational, or like a silly contest – who is stronger: hulk or superman?
Marketing on Quora works if you have a strategy. First, understand the audience and their questions, answer the queries with value in the content, communicate with them, avoid bludgeoning then with advertising messages. Your brand can be established as an authority in the relevant niche.
If you want people to follow you, you have to go to them and deliver something worthy of their time.
Quora provides an excellent platform for your business to market it and reach a specific audience.
You will discover the wonder of Quora marketing and how it can be used to promote ads in this course module.
Strategies used in Quora marketing
Why is Quora used for marketing
How to set up and create a business bio on Quora
Drive traffic to your website
Connect with influencers and understand the queries from the audience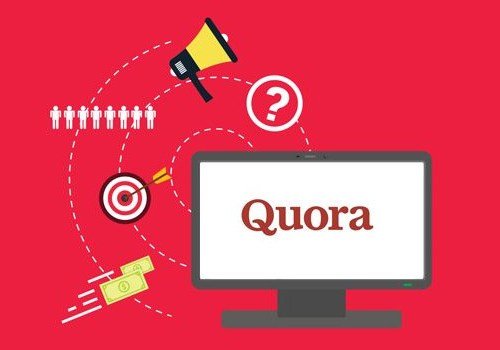 Also known as retargeting, remarketing is a powerful method in advertising that aims to target customers who have already made purchases and make them come back to the website for more.
It works because those who are familiar with a business are more likely to engage with their content and advertisements. An example – If a customer made a purchase on Myntra and saw an ad days after, they would visit that ad and probably make the purchase again because they are familiar with it.
To make remarketing successful, here are the strategies that you will learn to use in the course and get a chance to apply the same in live projects:
Tagging the right pages, landing pages related to your marketing objectives
Segmenting ad groups with a call-to-action buttons and audience with the help of inferred intent, mapping the audience based on the same
Curate the right content that has useful information instead of being entirely promotional
Prioritise remarketing offers: Offer free trials, discount codes, coupons, sale offers, etc as most customers don't move through the sales funnel on their first visit to your website.
Bidding on abandoned shopping carts by reminding the customers of what they are missing out
A/B testing and monitoring views
One of the ways to monetise website traffic by using tools is Google AdSense, an advertising platform launched by Google. AdSense allows advertisers and publishers to run ads in different formats, sizes, video ads, animated and static, etc. It can be used by bloggers as well to boost the traffic to their page and monetise that traffic.
When you start a blog and get steady traffic, AdSense helps you increase that traffic and pays some amount per 1000 views. It generates a large part of Google's income. The money you earn with AdSense depends on the type of traffic, the number of advertisers in your niche, type of content displayed and the placement of ads.
AdSense uses cookies, where it displays targeted ads to users based on their website or search history. Some of the benefits of using AdSense involves:
Once approved by AdSense, you can upload your content on multiple websites without having to create an account on every one of them
it's easy to set and pays you an amount every time you get clicks, or even when users see your ads. The payment method is transparent and trust-worthy
Helps you reach more people than what other advertising platforms can do
Ads will be displayed according to your content
In this course, you will learn all about AdSense,
How to set up an AdSense account
How to display ads using AdSense
Digital marketing strategy:
Digital marketing can only deliver results if the strategies are executed well, based on the company's objectives and goals. Before executing the strategies, thorough research has to be done on the audience, their interests, buyer persona, where are mostly located online-social media and other websites/applications, auditing campaigns, etc. Working with teams – content writer, SEO specialists, web developer, etc and communication with all them can make digital marketing easier and more effective. Each goal or objective has its own strategies – if the goal of the company is brand awareness, the strategy will be different from that of lead generation and conversions. Similarly, it will be different for driving traffic.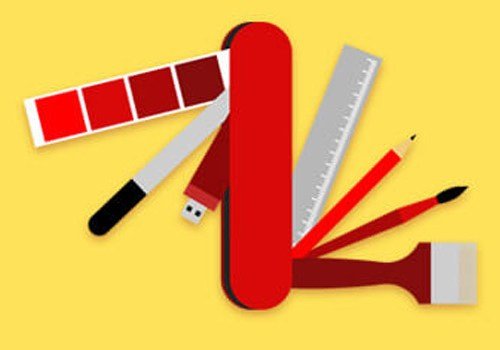 You will learn how to execute the strategies according to the said objectives to make digital marketing effective.
Some of the digital marketing strategies are covered in this course module and you will be trained thoroughly in them. They include:
Social media marketing: covers all the social networking sites/apps
Email marketing: how to run successful ad campaigns and promote a brand
SEO- on-page and off-page: SEO optimization for content, keyword research.
Content marketing: blogging and article writing
PPC
Video and webinar production, and more.
Graphic Visual tool:
As a digital marketer, you are required to be knowledgeable in the niche, knowing how to execute all the strategies involved, including graphic design. You will be asked to create infographics, data visualization, banner ads, logos, and more. So, as a digital marketer having skills in creating these graphics is a bonus.
Graphic visual tools are software that enables you to create infographics, banner ads, data visualization and other required graphics for digital marketing – Photoshop, Illustrator, Adobe InDesign, and more. They are required while developing web, for website design, picture information in blogs and articles, to create social media posts and content, etc. Some of the apps that can be used to create visual or graphic content are Canva, Picmonkey, Desygner, FotoJet, etc. these can be used apart from the usual software used for graphic designing.
So, to make you a complete digital marketer, we have added a snippet of graphic designing course (there are separate course for it as well), to train you in using graphic visual tools to create:
Infographics
Logos
Graphics for Social media content
Design and layout for a web
Data visualization
Banner ads in different sizes, types- animated and static
typography
Other graphic information needed in digital marketing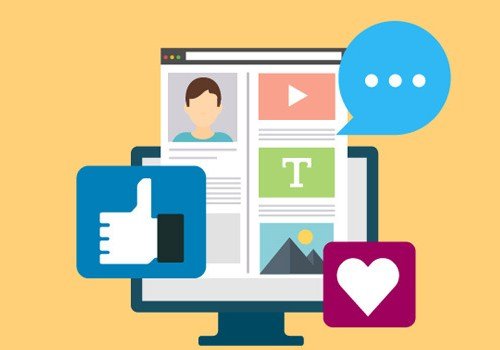 Online reputation and management: 
What makes you choose brands like Nike, Samsung, Myntra, Forever 21 and other well- known brands? It is their reputation and positive reviews you find on their websites and other commercial websites. Online reputation is the status of a brand on the internet, how well they are known and how well they are trusted by customers. It is how the public views them as and can be positive or negative.  79% of consumers trust reviews they read online. If the reviews are more in positive numbers, then they feel they can trust a brand, if not they back off and move on to the best option.